Read or leave Reviews of Dynamic Stone Creations, a locally owned and operated marble countertop and granite countertop designer, fabricator and installer. We are including links to review us on Google, or to create a review to be displayed on this website.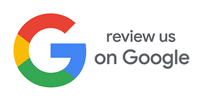 Dynamic Stone Creations
Average rating:
20 reviews
Nov 13, 2023
Google Review
City & State:
Clinton, MD
I couldn't ask for better service! From the communication from beginning to end, professionalism, and finished product, I have absolutely no complaints!

I highly recommend this company for your service needs. You will not be disappointed, and the end results will surpass your expectations.
Jun 13, 2023
Google Review
City & State:
Prince Georges, MD
Working with Myra, Fatih and everyone at Dynamic Stone was such a pleasure. It was like working with family (the ones you really like). Myra is a pro. She helped us decide on what stone would look best in our kitchen and she did it in such a delicate way you never feel pressured, just supported. Fatih gave advice on how to add some updated features after we asked- he was very professional. It was a better experience than we could've hoped for as we are diy-ers. We wanted to do our own demolition and put in our own back splash, and they were good with that. Our counters are just beautiful! I highly recommend Dynamic Stone Creations. They're absolutely the best!!!
Jun 12, 2023
Google Review
City & State:
Southern MD
Very professional and helpful. Helped me pick the perfect pieces for my kitchen and bathroom. Wife loves the farmhouse sink!
Apr 10, 2023
Google Review
City & State:
Prince Georges, MD
Great experience! Would recommend to everyone! Very happy with our quartzite countertops (the quality and the look). Installation process was also very streamlined.
Apr 7, 2023
Google Review
City & State:
Prince Georges, MD
Dynamic Stone Creation's staff are the most thoughtful, professional and true artisans with whom I have ever worked. They took time to hear my kitchen vision and executed it beyond my wildest dreams. Besides being true craftsman, they were amazingly courteous and boy, were they meticulous. I recommend them 100%!!
Apr 6, 2023
Google Review
City & State:
Southern MD
Dynamic Stone Creations was fabulous to work with for our kitchen renovation. Myra met us on a Saturday when the store was closed to pick out stone. Her suggestions helped us pick lovely and affordable stone countertops. The crew was very professional during measurements and installation. We love it! They rock!
Jacqueline McClendon-Adams
Apr 4, 2023
Google Review
City & State:
Southern MD
Myra and her team had the best selection, customer service, advice and installation. Her team installed my kitchen countertops with a waterfall island countertop perfectly and I get so many compliments! I always consult her on projects big and small.
Apr 1, 2023
Google Review
City & State:
Prince Georges, MD
Dynamic Stone Creations had a great collection of stone to choose from and were so easy to work with. I was on a tight schedule and they moved mountains to get my countertops installed as quickly as possible. I went an ogee edge profile which isn't easy to cut and they did it with great skill. I can't recommend this great stoneyard highly enough.
Mar 24, 2023
Wonderful Experience
City & State:
Alexandria, VA
We had a wonderful experience with Dynamic Stone Creations. We first met with Myra who helped us in the showroom, she had an innate sense of what was right for our kitchen. Once the choice was made the installation went along smoothly, they were done in hours. I highly recommend Dynamic Stone Creations, ask for Myra.
Mar 3, 2023
A M A Z I N G !!!
City & State:
St Leonard, Md
All the staff at Dynamic Stone Creations from show room to install crew were professional. The Brazilian Granite with leather finish is absolutely beautiful. The pricing and turnaround time and expert installation was absolutely amazing. We are truly satisfied and would definitely recommend Dynamic Stone Creations to all of our family and friends. Thank you Thank you for making my kitchen dreams come true.
Oct 13, 2022
City & State:
LaPlata, Md
We were referred to Myra and her staff for counter tops. My husband and I went and met with Myra and purchased a black leather counter top, beautiful. We are using this company again to finish the rest of our kitchen. Dynamic Stone Creations did such a good job my husband referred them to his boss and he loved their work. So now they do all of his work in houses that he purchase. I have also referred them to friends. Using this company was great and they are very professional and very nice and informative.
Aug 16, 2022
Excellent Job
City & State:
Leonardtown, MD
Myra and her team did an amazing job with my kitchen countertops. They had the exact slab I was looking for and offered it at a better price than all other countertop stores. I'm very happy with the turnaround time and the quality of work. Myra was very easy to talk to and did not push me into making a decision. The install crew was very friendly and professional as well. I definitely recommend Dynamic Stone Creations.
Jun 3, 2022
Excellent job
City & State:
Maryland 20634
They do an excellent job on my kitchen countertop, the team are very thorough , professional and most of all they are all friendly starting from Myra and the whole crew. Definitely recommend them to a friend.
Mar 18, 2022
Dynamic Execellence
City & State:
Alexandria, VA
We can't thank Myra and her team enough for the countertops. Myra personally escorted us through her yard to help us select our slabs. Her installation team was first rate, professional, courteous and excellent craftsmen. If you live in the Del Ray Alexandria area, Dynamic is the place to go, tops are beautiful!
Jan 20, 2022
Excellent work
Everyone at Dynamic were experienced and professional. Job was done on time and within budget. Highly recommend..
Jan 19, 2022
Truly Dynamic Team
City & State:
Clinton, Maryland
The Dynamic Stone Creations team is truly dynamic. Myra and her team renewed our trust in the local masonry contractors. We visited other masonry offices during Spring 2021 and chose materials for our kitchen countertop and backsplash. Our problem was in finding a reputable, dependable, and upright contractor that provided timely service. We turned down three local contractors before being referred to the Dynamic Stone Creations team during early Winter 2021. Myra reached out to me immediately, and provided a personable and trustworthy service. She and her team added more creativity to our initial plans, and we immediately incorporated the ideas. The awesome surprise was that Myra had our chosen countertop stone slab in her warehouse. She promised to deliver the finished countertop and backsplash before Christmas 2021, and she did just that. We found Myra's team to be punctual, courteous, knowledgeable, energetic, meticulous, precise, attentive, and thorough. We love our new countertop and backsplash and would highly recommend Dynamic Stone Creations for your next masonry venture.
Dec 14, 2021
Google Review
City & State:
Prince Georges, MD
Myra and her team were excellent to work with. They provided helpful guidance and were flexible and fast. Our counters look great!
Dec 11, 2021
Google Review
City & State:
Prince Georges, MD
Myra and her team provided us with exceptional service and expertise: from start to finish. Myra helped us select our slab of stone in their stone yard, and her team then cut the and installed the counters and backsplash flawlessly in our kitchen. I highly recommend Myra, Fatih and their team.
Dec 7, 2021
Google Review
City & State:
Prince Georges, MD
Great experience overall! The customer service was great and the ladies were very personable and friendly. Made me feel like I've been coming in for years when it was my first visit. The stone selection was one like I had never seen before and they were adamant about ensuring I got exactly what I came for. I will definitely be back soon!
Nov 14, 2021
Google Review
City & State:
Prince Georges, MD
We had a great overall experience.
Ms. Myra and her team are true professionals. She was patient, knowledgeable and dedicated to ensuring we had a great customer experience. It was such a pleasure. You won't be disappointed choosing Dynamic Stone Creations.